These days, having an online presence is an essential part of your marketing strategy for three main reasons: visibility, insight & client convenience.
As a startup or small business, there are a lot of things to think about to get your business up and running. Whether you sell a product or service, getting customers is the hard part.
In a world of Amazon, Ebay & Etsy anyone from anywhere in the world can sell a product to someone else all thanks to these great platforms. But what if you sell a service or a product in a very specific area? How do you get your business out there? 
Make yourself visible on Google- that's how. 
In Australia, Google is by far the most used search engine with over 90% of the market share (in comparison- Bing is the 2nd largest but has only around 3.5% of the market share). (Source: https://gs.statcounter.com/search-engine-market-share/all/australia) and with people's habits of using their phones to search for things on the go- being in the search results puts you ahead of the pack in the race for online visibility.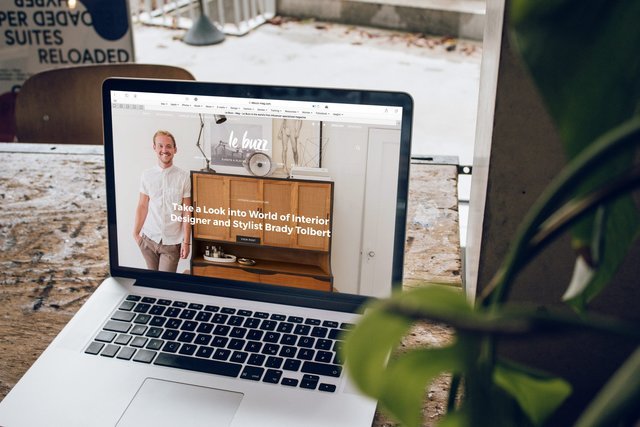 You can do this two ways (we recommend both), with a website or Google my business listing. Creating your own Google My Business listing is FREE (see our blog article for instructions on how to set this up) so that your business name, address, picture and phone number shows up in search results. But don't stop there. Add as much information as you can. With the inherent human propensity to want to find out more- this is the spot where your website should also be listed.
Having a website means that when people search for your product or service online, your site shows up in the search results. The other great thing about having a website is with the use of SEO (search engine optimisation), you can make sure that Google knows exactly what your website is about. SEO is the technical term for showing the robots that crawl your website what your site is about. This then affects what content Google shows to someone typing specific search terms into the search engine. Done correctly, Google will show your website in the search results for key terms related to your business. Ta da- visibility. Visibility turns into visits to your website that hopefully, turn into people discovering your business and wanting to engage with it.
Having an online presence also gives the feeling of legitimacy. If you have a website, you must be a real business. 
Website = Insight for clients and businesses
Adding information onto your website about the business, about the business owners, images of the products etc gives a sense of 'realness'. It also helps potential customers figure out whether you offer exactly what they are looking for. Think of your website as your online brochure/elevator pitch that anyone can access. Convince people visiting your website that they want to become a customer. You can also use your website & GMB for customer reviews which helps build trust and good faith for new potential customers.
Insight is also useful when the scenario is reversed. If you connect your website to Google Analytics (another FREE tool from Google) you can learn about the people visiting your website. Their location, demographic, what device they use to access your site, how many visitors you have to your site and how long they spend on your site. The data gathered by Google is phenomenal and can help you learn more about your clients habits and optimise your site even more. Please note- data gathering has to be notified on your website, usually via the Privacy Policy.
Website = Client Convenience
Whether you want people to call you, request a quote online or order your product directly from your website; making this process as easy as possible for potential customers means they are more likely to convert into a customer. This is also known as the 'sales funnel'. Where moving from a potential customer who has just discovered your business (top of the sales funnel) to a conversion/customer by engaging with your business in the way you want them to (bottom of the sales funnel) is the overall goal. Having a functional and aesthetically pleasing website that loads quickly, is intuitive to use, gives potential customers the information they seek and helps them complete the desired process (purchase online/ get in touch) is a huge part of this process. 
Not sure where to start when building a website? We can help. We offer a website package suitable for all budgets, whether you're a startup needing a basic site or existing business needing some more exposure.